Monthly Message
RUSH RNS will be open on Thursdays for the next few months.
We now have the coloured Unisharp syringes in stock. They are available in two needle sizes; 27g and 29g. Available from Brookvale and RNS.
Where to find fitpacks
Below is a list of automatic dispensing machines where you can access fitpacks 24/7.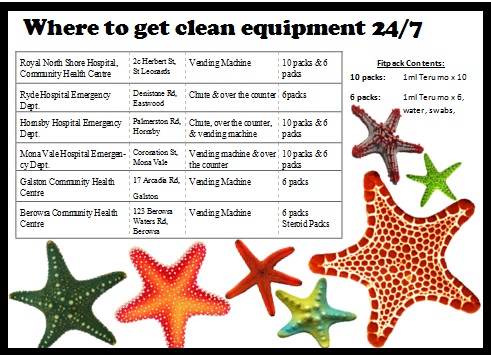 ADM Locations